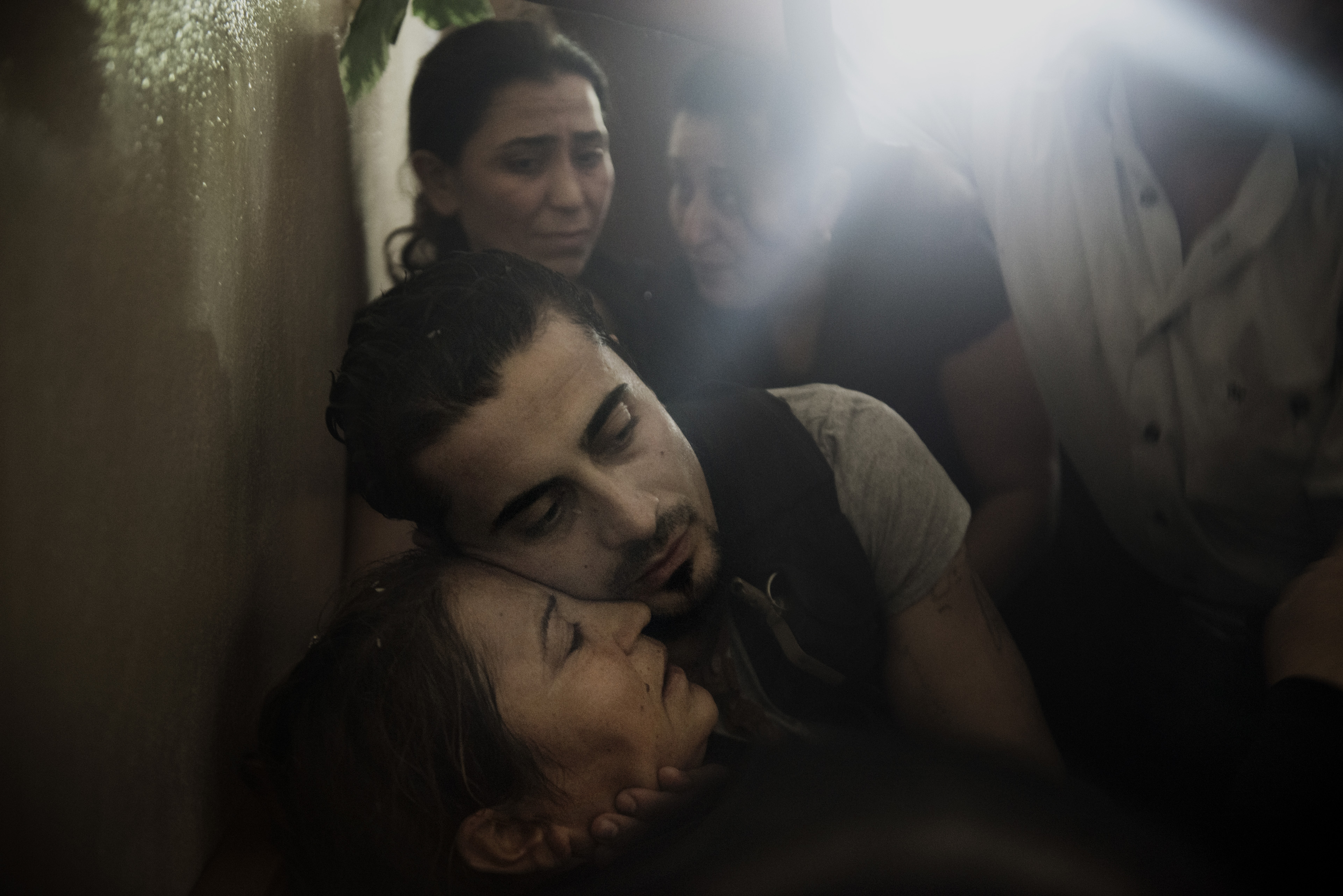 Andrea Bruce
"I feel that my main reason to take pictures is simply to get people to pay attention.""
Workshop Memory:
Randy Olson was my team leader. My assignment was about a family with twin babies, but the babies were sick that week. I spent as much time with them as they allowed, but, because they were sick, they didn't leave the house. It was bad light, small spaces and grumpy but patient folks. My photos were not great. But I threw myself completely into the story and so, despite that, I knew I did all I could at the workshop. I later interned for Randy and Melissa Farlow after working with them at Eddie Adams.
Advice:
I would give my younger self the following advice: Pick one subject and become an expert. And learn another language, now.
About:
Andrea Bruce is a co-owner and member of NOOR. Prior to joining the photo agency, she spent eight years chronicling the world's most troubled areas as a staff photographer at The Washington Post. She focused on Iraq from 2003, following the intricacies and obstacles of the conflict experienced by Iraqis and the US military. She also wrote a weekly column for The Post called "Unseen Iraq." Her awards include top honors from the White House News Photographers Association (where she has been named Photographer of the Year four times), the Pictures of the Year International contest and the Overseas Press Club in New York. Bruce has also been a 2011 recipient of the Alicia Patterson Foundation Fellowship, a 2010 WHNPA grant and in 2011 was the recipient of the first Chris Hondros Fund Award. Additionally, she was a 2016 Nieman Fellow at Harvard University. Bruce's work has been shown in numerous exhibitions, including at the Museum of Fine Arts, Houston and the Museum of Photographic Arts, San Diego.