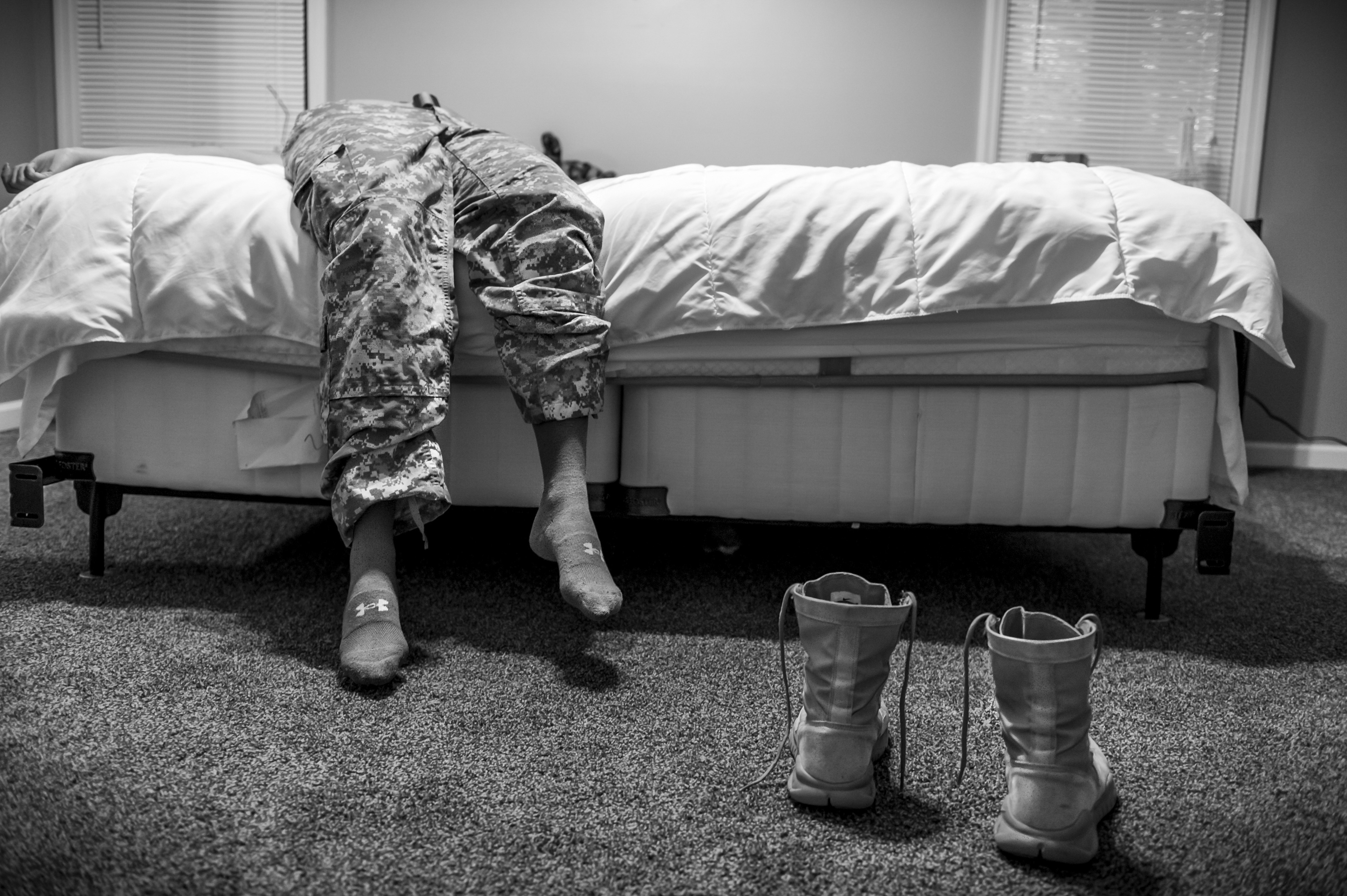 Mary F. Calvert
"It is my job as a journalist to put a human face on the statistics, and make people care."
Workshop Memory:
I attended the workshop very early on before assignments were fine-tuned. My team leader was Joe McNally, my editor was Michele McNally and my producer was Chris Green. The first day, I photographed a beauty school and a group of baton twirlers while my driver waited outside. The next morning, I was picked up at six a.m. to go to the baton twirlers' competition in New Jersey. It was a pretty long drive; I remember passing by Manhattan on the way to Jersey and I didn't have very much time to shoot before we had to head back to the farm. It was a very challenging weekend and I learned a ton from Michele and Joe about perseverance, editing and finding moments.
Advice:
My advice to young photographers is don't allow the nervousness and pressure to get to you. The workshop is a very safe place to screw up (as long as you are not a dip-s**t who doesn't want to work hard). So relax, have fun, make some pictures and meet some really cool people.
About:
Mary F. Calvert is an award-winning photojournalist based in Washington, D.C. A select list of her clients includes Stern, Esquire, Elle, Cosmopolitan, The Washington Post, Hamlin Fistula USA, The New York Times, The Los Angeles Times, T. Rowe Price, AOL, Google, Mother Jones, Ashby Law and BU Today for Boston University. Mary is a 2017 John Simon Guggenheim Memorial Foundation Fellow in Photography. For her work on sexual assault in the U.S. Military, she is the recipient of numerous honors including First Prize, Long-Term Projects in the 2016 World Press Photo Contest, the 2016 Getty Images Grant for Editorial Photography, the 2015 and 2016 National Press Photographers Association Cliff Edom New America Award, the 2015 W. Eugene Smith Memorial Fund Fellowship and the 2014 Alexia Foundation Women's Initiative Grant. In 2013 Calvert was awarded the Canon Female Photojournalist Award at Visa Pour L'Image in Perpignan, France for her project "The Battle Within: Sexual Assault in America's Military." The resulting work was featured in a solo exhibition at the 2014 Visa Pour L'Image, International Festival of Photojournalism in Perpignan, France. Calvert has won the Robert F. Kennedy Journalism Award twice and is a two-time Pulitzer Prize finalist for Feature Photography.
Workshop Candids