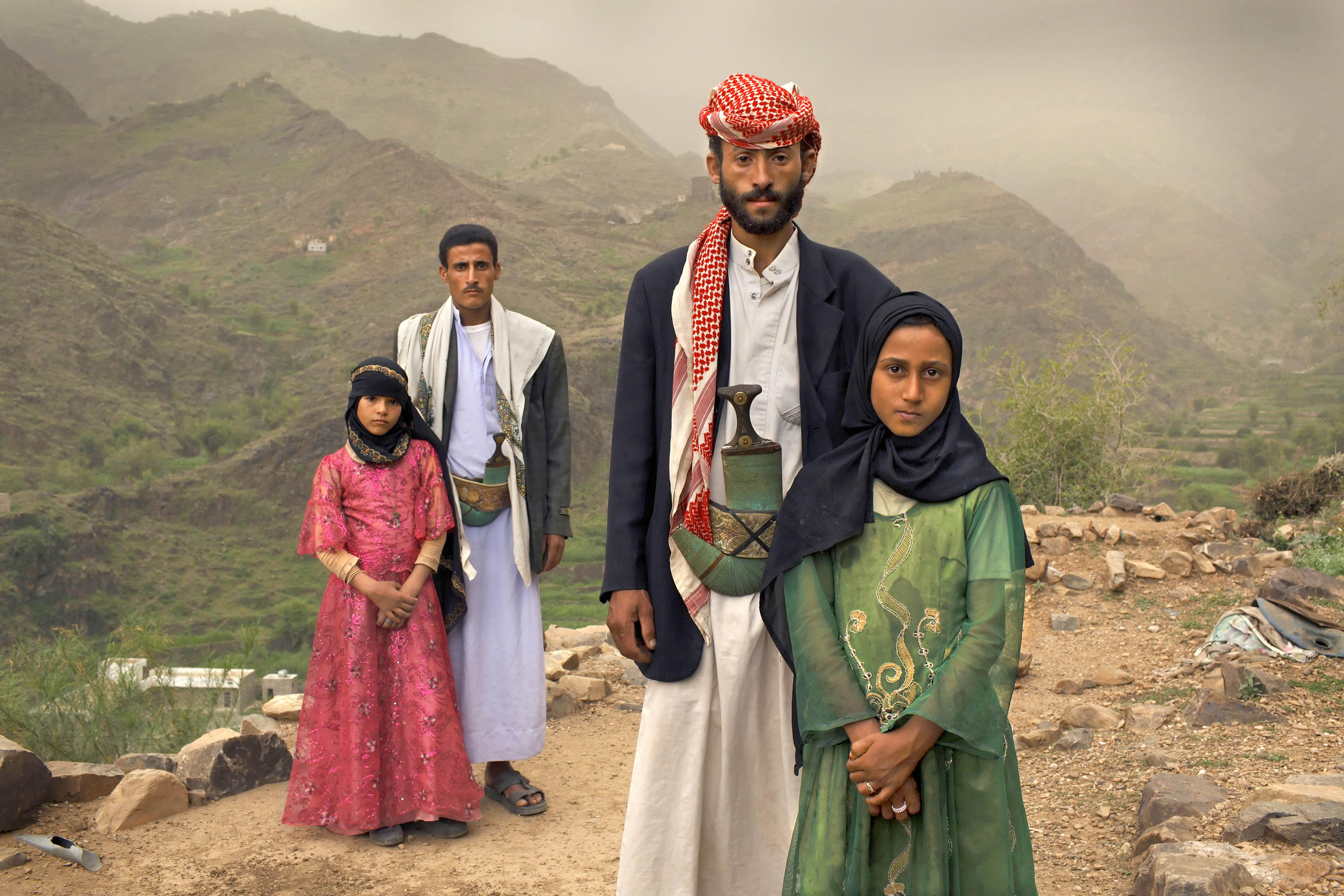 Stephanie Sinclair
"The worst day is not when my safety is at risk; it's when I can't get the pictures I want. You have a chance to get voices heard, so every day counts."
Workshop Memory:
The Eddie Adams Workshop was an opportunity to meet lifelong friends. The people you start your career out with are a lot of the same people you have in your life 20 years later. Andrew Cutraro is one of my closest friends and we met at the workshop 22 years ago. We have continued to be lifelong friends and colleagues. Also, the incredible lineup of faculty was the most inspiring and impactful photojournalism education I could imagine experiencing. Gordon Parks was a speaker. Nick Ut, too. John White reviewed my portfolio. As far as a photojournalism education it was pretty spectacular. It was validating early on to have people believe I could do it.
Advice:
My advice to young photographers is to always be working. Don't complain if you're not getting the work you want and aren't even shooting. Don't be picky — just be shooting all the time. Find some project where you stand out and give it 200%.
On Photography:
I'm a believer that you can have a significant effect on policy and have true impact through photography. I've seen it happen in my own career and my colleagues' career. And in that way, it's a true privilege and one of the few professions that can have results like that.
I was fortunate enough to be part of a campaign to end child marriage with the United Nations Population Fund. On the first International Day of the Girl Child on October 11, 2012 we had an exhibition of my work on the ground floor of the UN. There were life-sized pictures of girls who had escaped child marriages throughout the entrance hall and the heads of states and different people representing various countries were confronted with the lives these children had experienced. Desmond Tutu, Ban Ki-moon and Babatunde Osotimehin all spoke. It felt like the issue had finally arrived and people might finally understand its harmful impact on girls. Later child marriage was named one of the sustainable development goals to be addressed by year 2030 and it all started right there. Finally, the experience I had felt all these years in the field was being accurately presented on a global stage. In part because of the photographs, they were real girls, not numbers. It showed me the true power of photography.
That campaign led to the development of my nonprofit Too Young To Wed. We've done seven films, produced art therapy/girl empowerment workshops for survivors and exhibit the photos around the world. This year we're bringing two girls from Nigeria who ran away from marriages to meet with all 21 female U.S. senators.
Photography is my truest form of self-expression and the most useful tool for my advocacy. I believe, with the appropriate amount of hard work, anything is possible.
About:
Stephanie Sinclair is an independent photographer who is regularly published worldwide in esteemed outlets such as National Geographic and The New York Times, among others. Her work has been honored by the Overseas Press Club and World Press Photo. The ongoing capstone of her career is her 15-year series, "Too Young to Wed," which examines the deeply troubling practice of early, forced and child marriage as it appears in a variety of cultures around the world today. The series has earned numerous accolades, including three World Press Photo awards and numerous prestigious exhibitions, including the United Nations (2012, 2014) and the Whitney Biennial (2010) in New York. Other awards for this project include the 2015 Art for Peace Award, the 2015 Lucie Humanitarian Award, the International Center of Photography 2014 Infinity Award, an unprecedented three Visa d'or Feature awards from the Visa Pour L'Image photojournalism festival in France, UNICEF's Photo of the Year, the Alexia Foundation Professional Grant and the Lumix Festival for Young Photojournalism Freelens Award. She also received the 2017 Anja Niedringhaus Courage in Photojournalism award. Beyond photography, Sinclair has shepherded the Too Young To Wed series into a nonprofit organization of the same name whose official mission is to protect girls' rights and end child marriage.