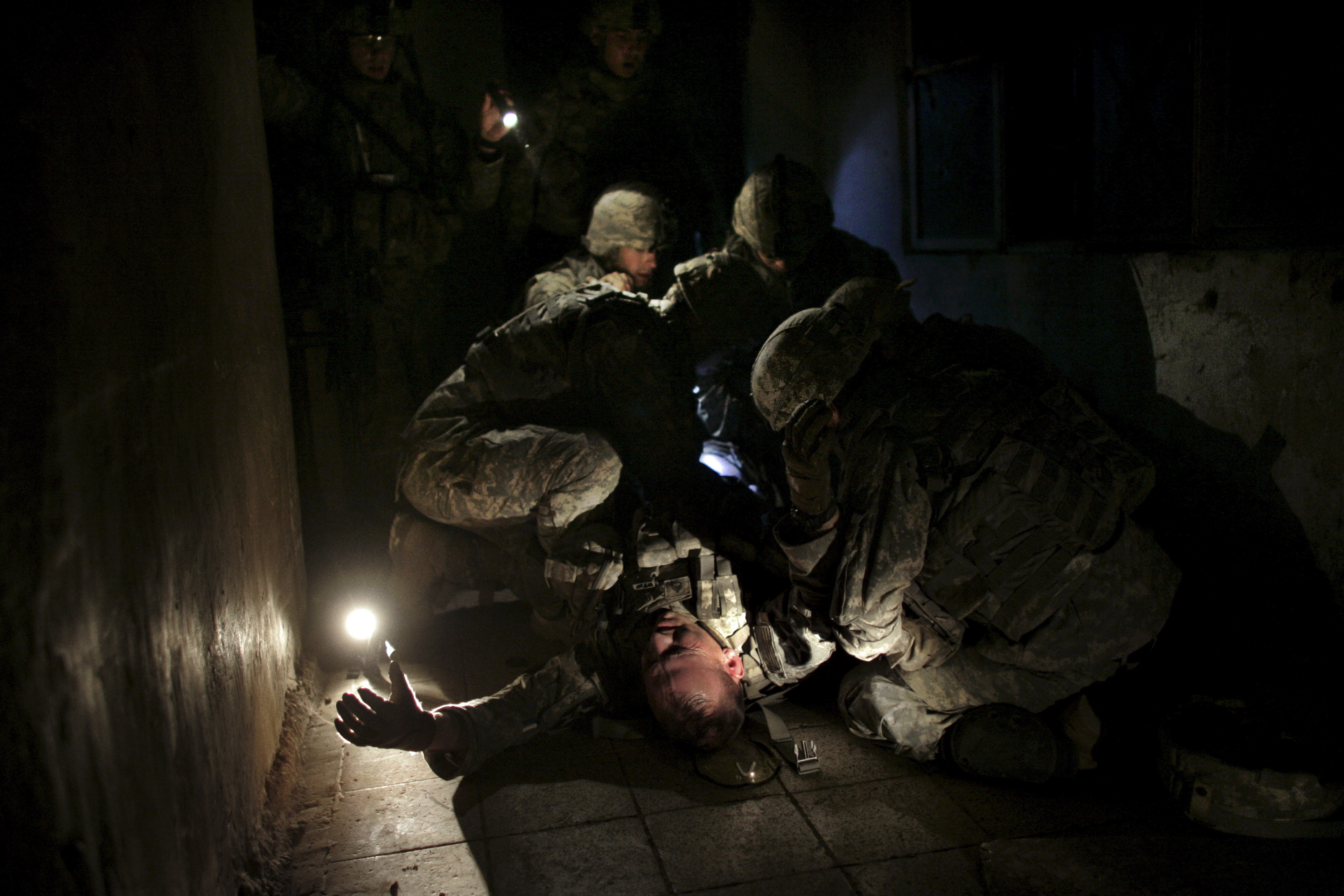 David Furst
"When I talk to photographers today, when we're working on a story, the standard is excellence, period."
Workshop Memory:
I will never forget watching David Doubilet present his work. I hadn't seen it before. I didn't even know who David was. But watching him, I understood something right away that would shape my entire career: what excellence really looks like. I still think about it. I had no concept of what it took to be an underwater photographer. I didn't think I would ever even use an underwater camera. But looking at his work, I knew instantly that he epitomized the genre. It was obvious that he was a standard bearer. And I realized that anytime you strive to photograph an issue, that's the goal: own it, define it, become synonymous with it. If you're out there photographing the war in Iraq, as I was, for instance, push to become the photographer whose work defines the conflict, whose images become etched in the public's imagination. Become the one whose images tell not just a story of the war, but the story of the war. To be clear, I did not achieve that distinction, not even close. There were legions of war photographers who came far closer to that than I did. But David helped me see what the goal should be. He gave me a mark to hit. He is the one who helped me realize that I was not just here to do good work, but great work. And, imagine, he was an underwater photographer, taking pictures that had nothing to do with my work. Yet, his example motivated me to stay on in Iraq for years and strive to make my work an indelible part of the story of the war. As an editor now, I hold our photographers to that same standard.
Advice:
Never enter a meeting, a workshop or any of the opportunities you have without doing your homework first. I am obsessive about keeping notes and being armed with information. I try very hard not to sit across the table from someone with a vacant stare, not knowing what I'm talking about. As a young photographer, I didn't do an ounce of that. I didn't have a clue who I would meet at the workshop, who I wanted to meet, or why. But now I realize how much work goes into your pictures before you even begin to shoot them. So before you come to a workshop, meet with an editor, or pitch an idea, do your research. Pushing the button is just a fraction of what goes into making a good picture. Also, be humble, work hard and listen.
About:
David Furst is the International Picture Editor of The New York Times.  Following nearly a decade as a photojournalist documenting conflicts in the Middle East, Furst switched gears and became an editor.  Since joining the Times in 2010, he has coordinated the newspaper's enhanced international emphasis on photography that has won numerous awards including the Pulitzer Prize for photography four years in a row, the World Press Photo of the Year, and four George Polk Awards. In 2016, Furst was nominated for an Emmy award, and was named visual editor of the year by both the Lucie Foundation and Pictures of the Year International.