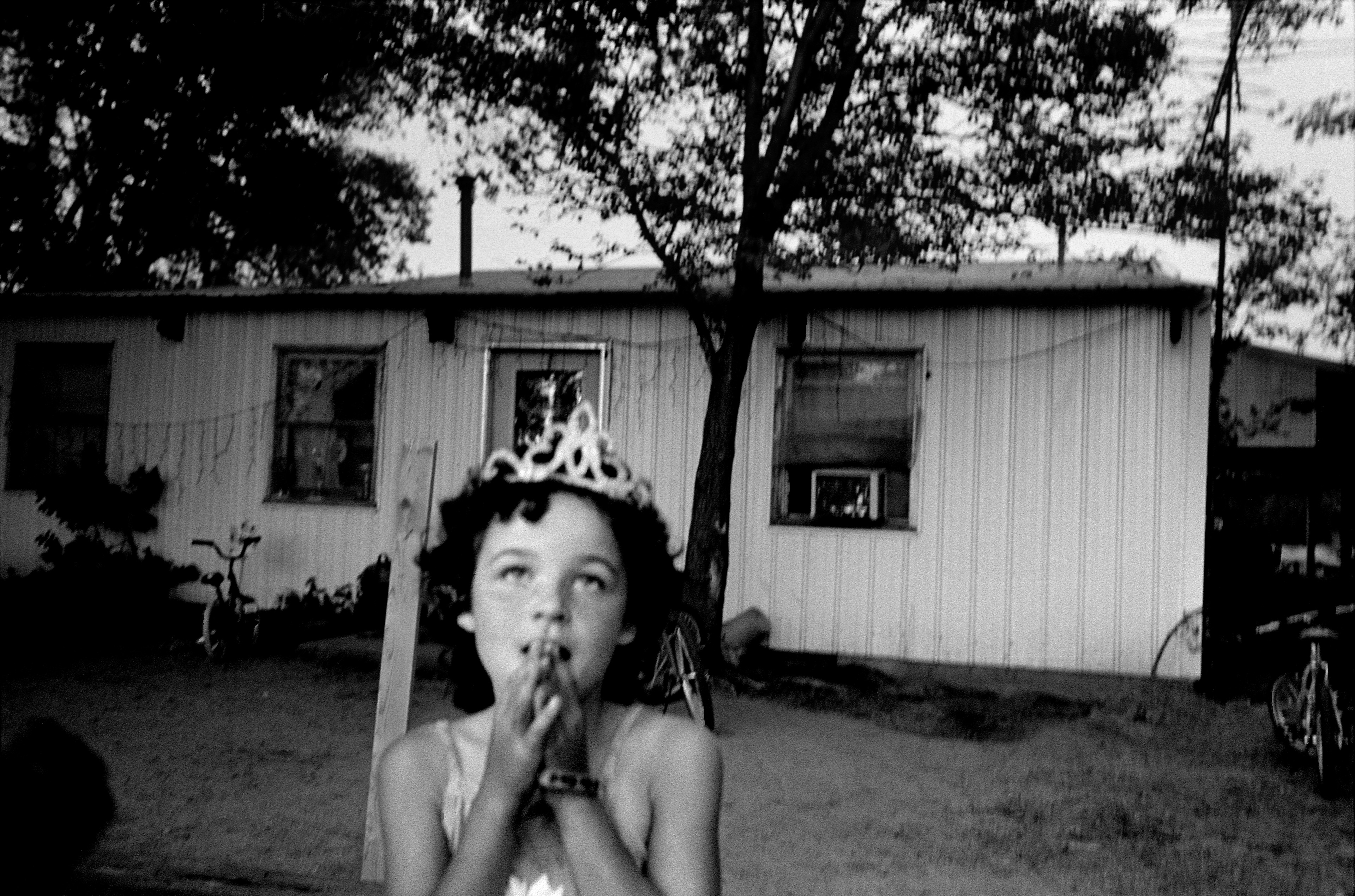 Danny Wilcox Frazier
"I'm most concerned with the emotional landscape of the communities I photograph. My connection, both emotionally and physically, is the driving force in my work."
Workshop Memory:
During a critique with Yunghi Kim she told me that visual storytelling is a long process that has to develop over years. Yunghi said to slow down and take my time. I think about that every time I walk out the door with my cameras.
Advice:
Hervé Guibert wrote in the essay, Advice, while contemplating a young photographer's struggles with his own (and his subject's) detachment due to the act of photographing, that this photographer should, "photograph only those closest to you, your parents, your brothers and sisters, your lover. The emotional antecedent will carry the picture along with it..."
About:
Danny Wilcox Frazier is a documentary photographer and filmmaker at VII Photo. He focuses on marginalized communities both in and outside of the United States. Frazier has photographed people struggling to survive the economic shift that has devastated rural communities throughout America, including in his home state of Iowa. His 2007 book, "Driftless: Photographs from Iowa" won the Center for Documentary Studies/Honickman First Book Prize and the resulting documentary produced in partnership with MediaStorm garnered an Emmy nomination. Frazier's work has been published in dozens of publications, including Harper's, The New Yorker, National Geographic, Time, Life and Newsweek. He is the recipient of numerous grants and fellowships for foreign and domestic projects, including Aaron Siskind Foundation, Individual Photographer's Fellowship (2016) and Emergency Fund, Magnum Foundation (2016). His photographs are housed in major collections, including the Smithsonian and the Museum of Fine Arts, Houston.